Les Lacs du Verdon
CONTACT & ROUTE
Lacs du Verdon campsite stands in an ideal location close to France's Verdon Gorge and is easy to access. Got a question or query about your booking or your stay? Contact us right away! Our team of receptionists will be happy to answer all your questions.
CONTACT
LES LACS DU VERDON CAMPSITE
Chemin du Haut des Faïsses
83 630 REGUSSE
Tel: : +33 (0)4 94 70 17 95
Reception is open every day from 9 a.nm. until 8 p.m. in peak season, and from 9 a.m. until 7 p.m. the rest of the year.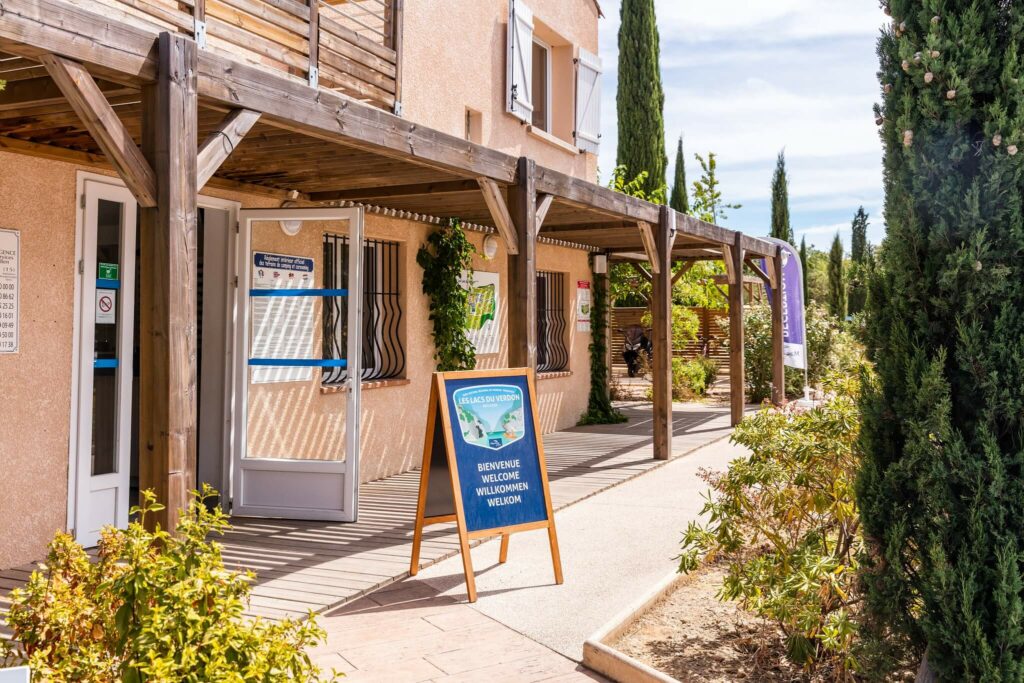 ACCESS
🛰️ GPS coordinates:
N 43°39'39" E 306°08'53"
🚗 By car:
On the A8 autoroute, take the Saint-Maximin la Ste Baume exit – Head for "Barjols" D560 – Then "Tavernes" D554 "Montmeyan" D71, "Régusse" D30, – At the roundabout turn left heading for "St Jean" and follow the signs.
On the A52 autoroute, take the Vinon/Verdon (Gorges du Verdon) exit – Head for Draguignan by taking the D554 passage to Ginasservis, la Verdière then D30 Montmeyan and Régusse. Once in Régusse, follow St Jean.
🚇 By train / bus:
The nearest train station is Les Arcs-Draguignan, located 43 km from the Lacs du Verdon campsite.
The larger Aix-en-Provence TGV station is 100 km away.
The closest bus stop to the campsite is Régusse, which is 3 km away (non-regular line).
✈️ By plane:
Two airports to choose from:
Marignane / Marseille (128 km)
Nice Côte d'Azur (158 km)
DISCOVER LES LACS DU VERDON CAMPSITE