Les Lacs du Verdon
THE WATER PARK
Pools, slides, paddling pool, hot tub… Your holiday in the Verdon promises to be a cool and refreshing experience. There will be something for the whole family!
MAKE USE OF OUR INDOOR AND OUTDOOR POOLS
The Lacs du Verdon campsite offers a comprehensive aquatic area, allowing you to make the most of your holiday in Provence.
Whether you book in the summer or off-season, our two heated pools invite you to take the plunge, whether alone, with family, or amongst friends!
From opening to closing, our covered pool guarantees a relaxing time.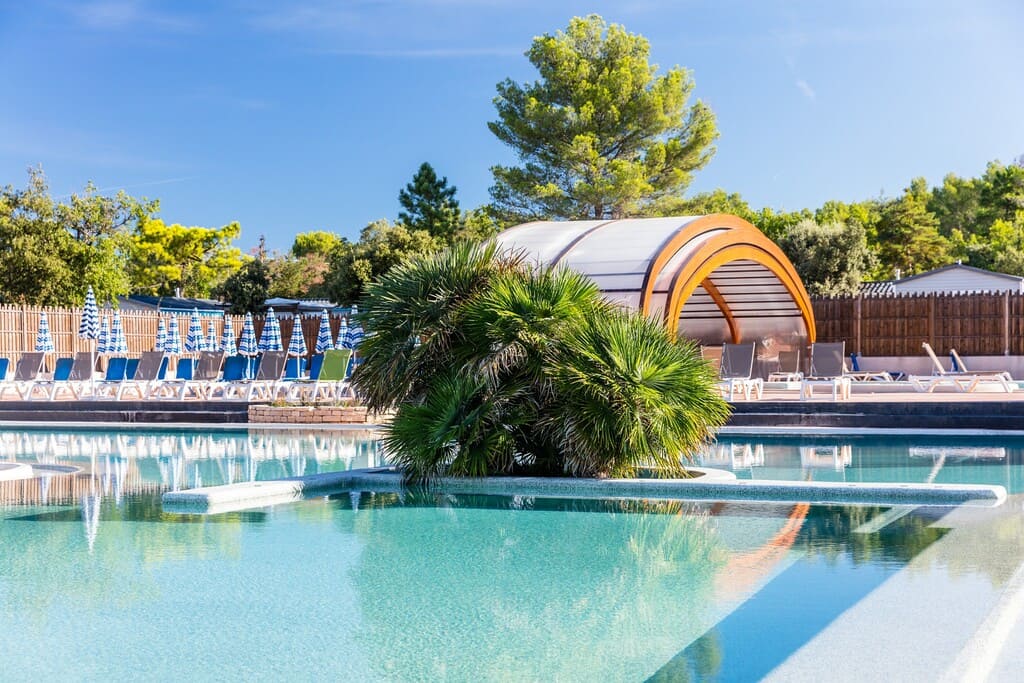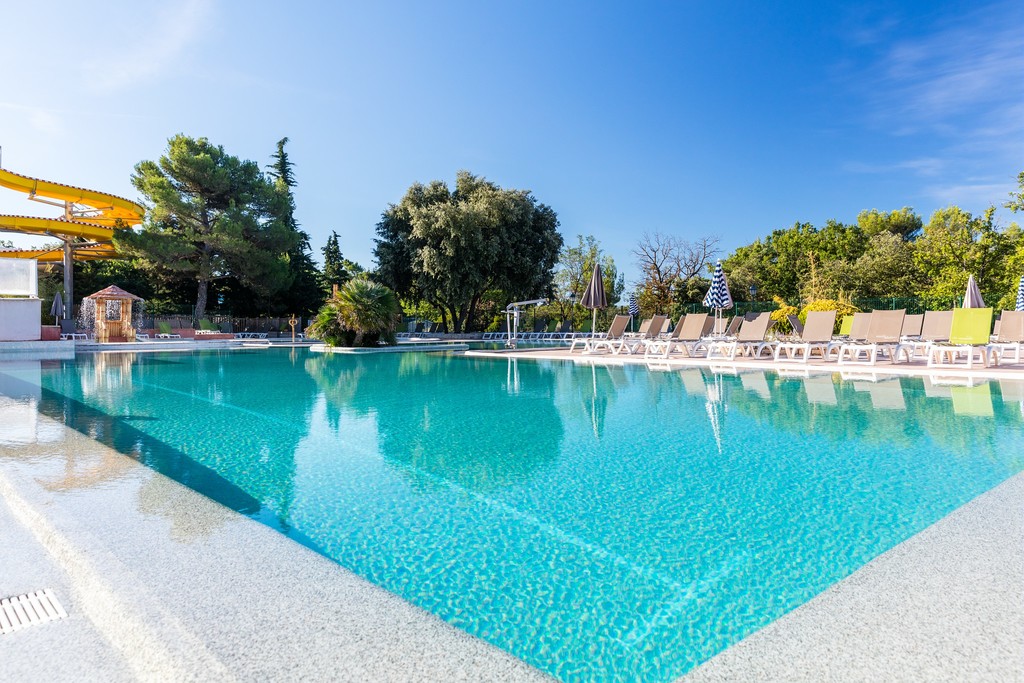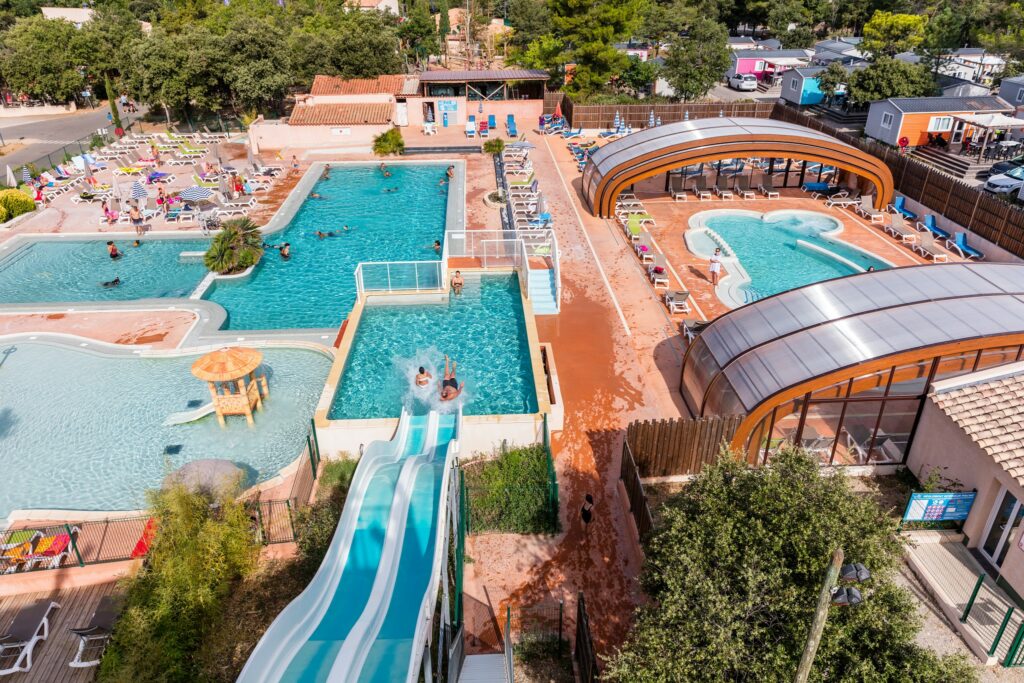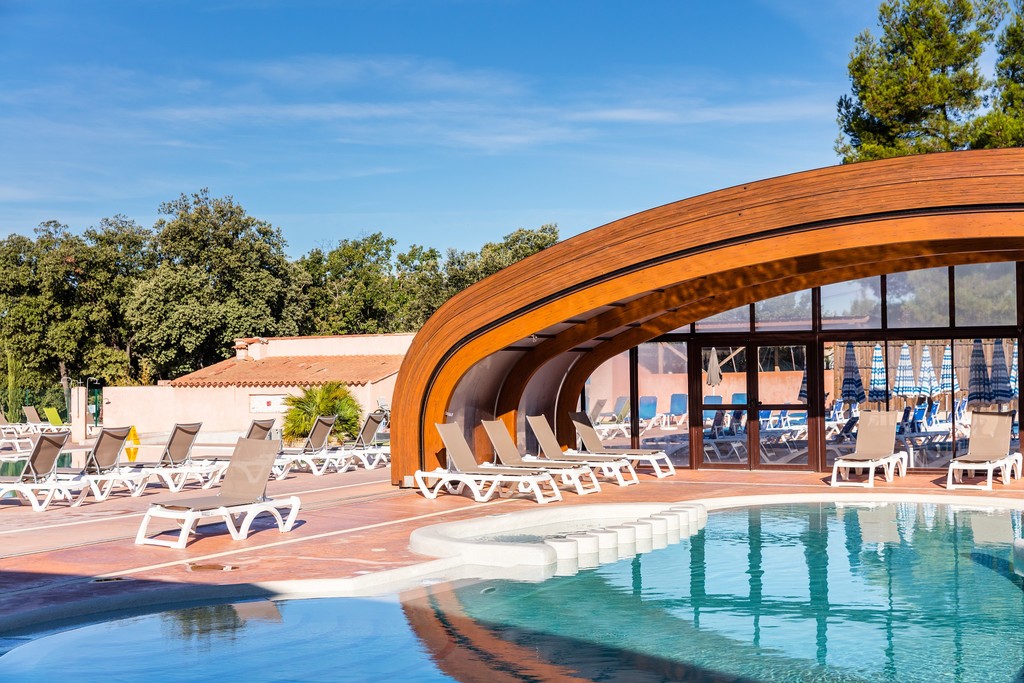 FOR THE MOST EXHILARATING OF SENSATIONS, OUR SLIDES OFFER UNFORGETTABLE MOMENTS
What would a stay at the campsite be without its water park and slides?
The Lacs du Verdon offer you three slides including 2 "state of the art" slides: the Space Bowl (for riders taller than 1 metre 40) and the Speed Racer (for riders taller than 1 metre 10).
With family or friends, experience the joys of skiing during your stay at the campsite!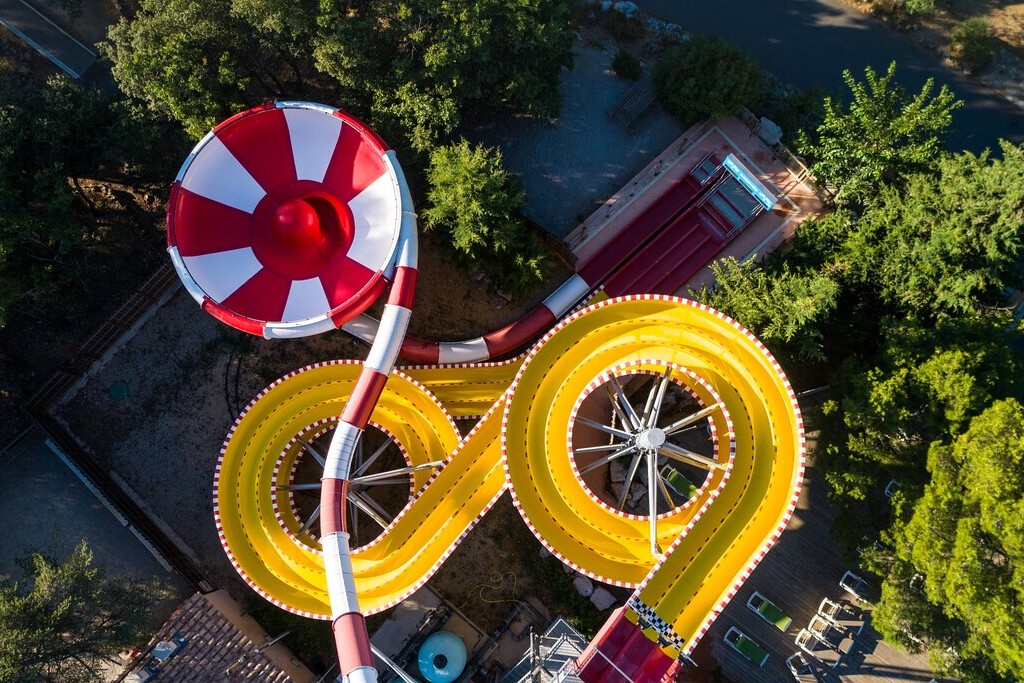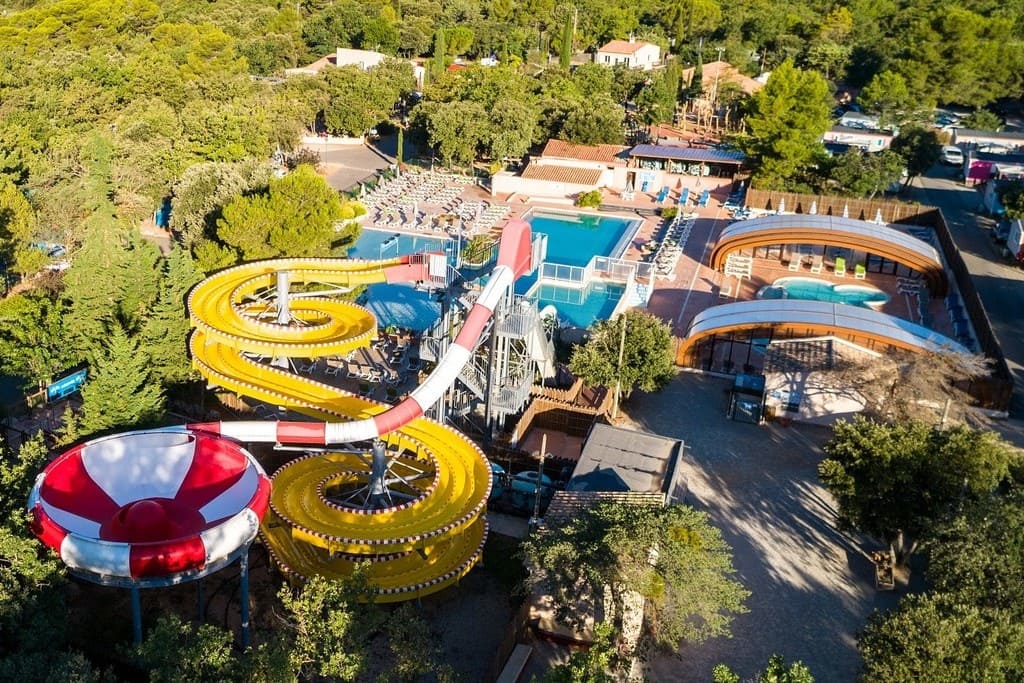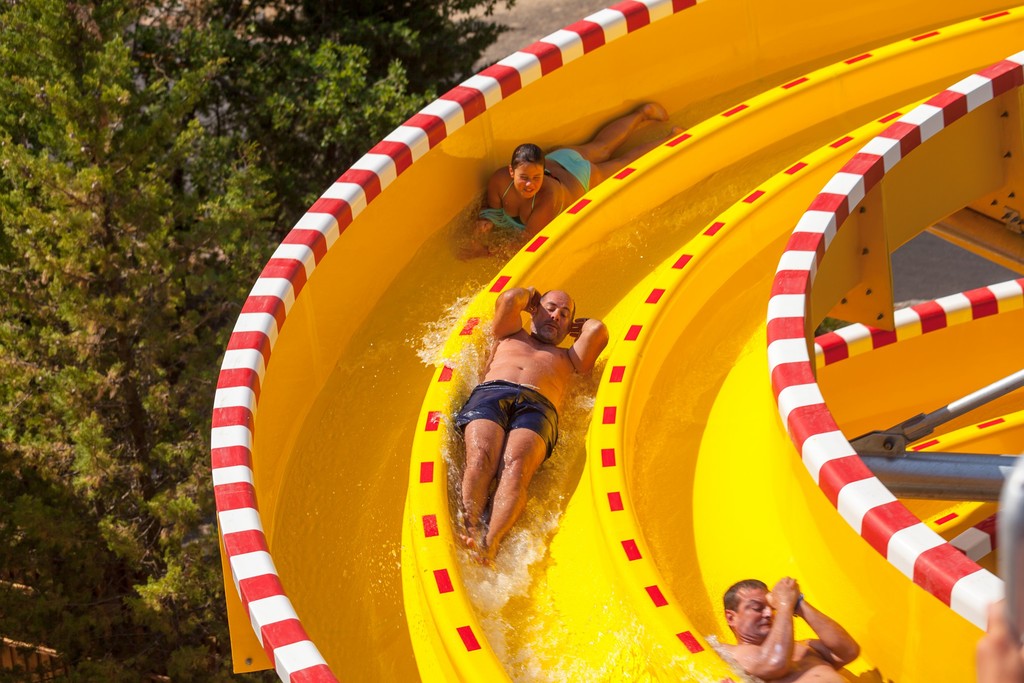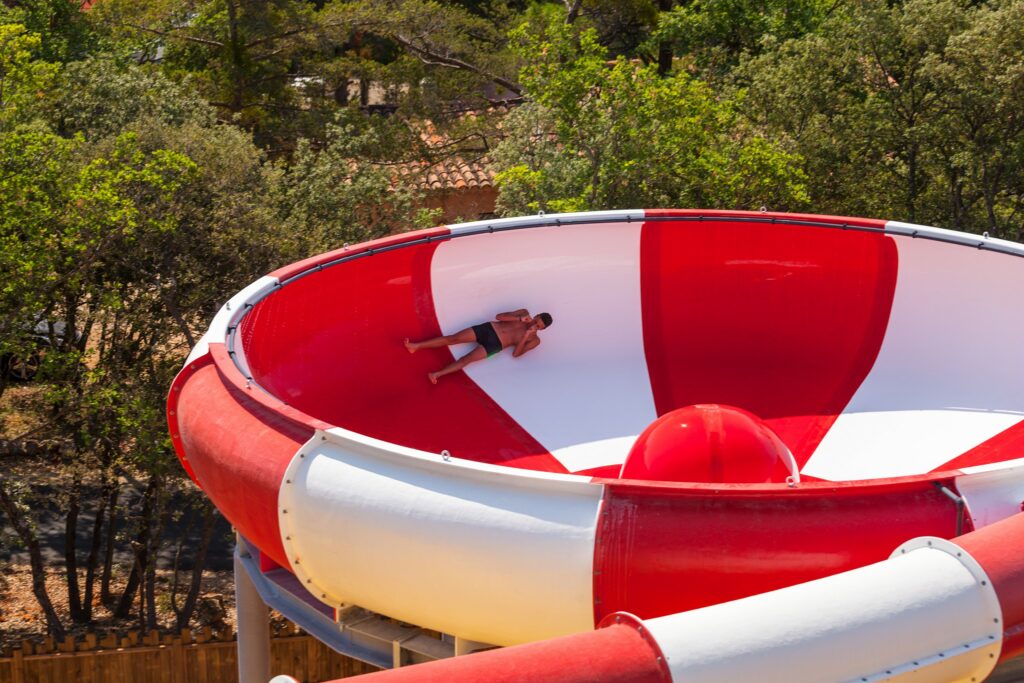 FOR THE SAFETY OF CHILDREN
Because the safety of children is our priority at the Lacs du Verdon, our youngest guests will be able to experience the joys of the water without any danger.
Walk them through their first steps in the water with our paddling pool and enjoy special family time in our aquatic play area. Our water games will delight young and old alike!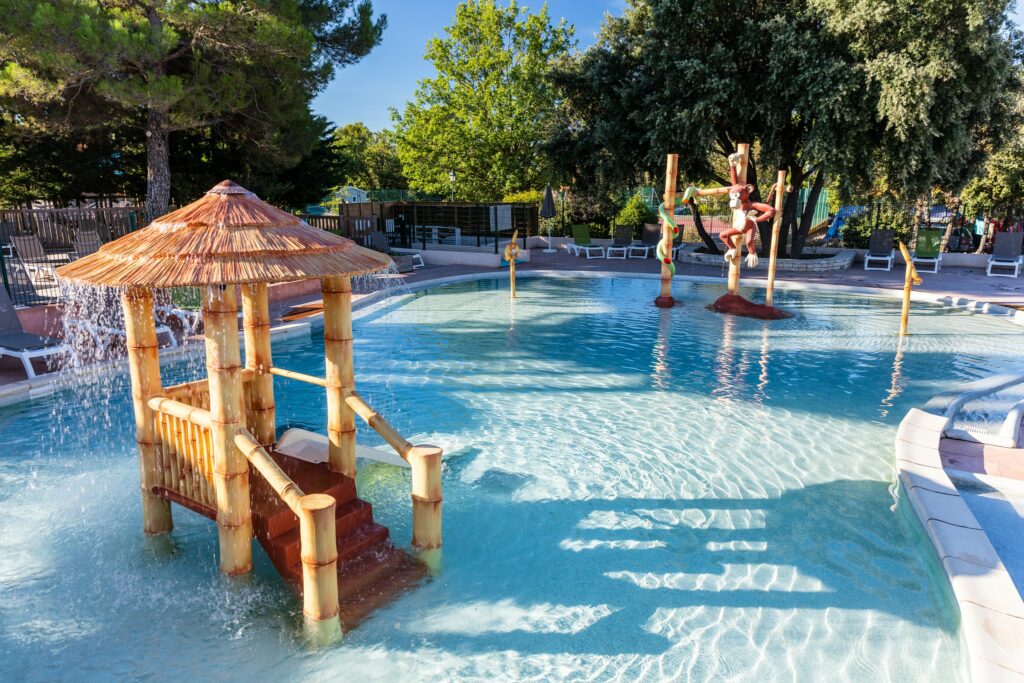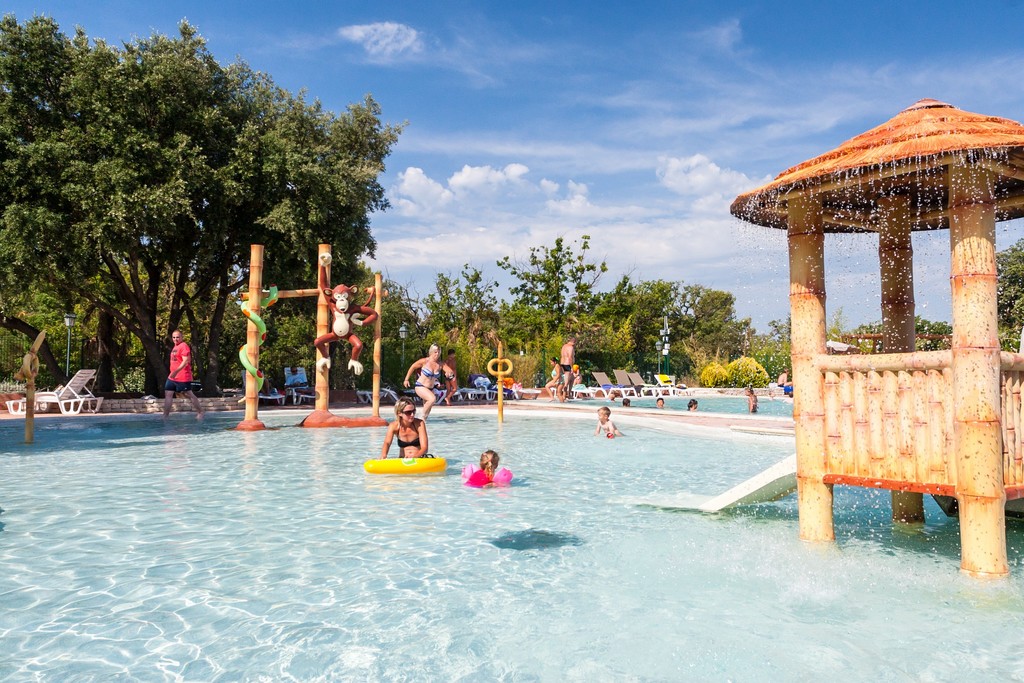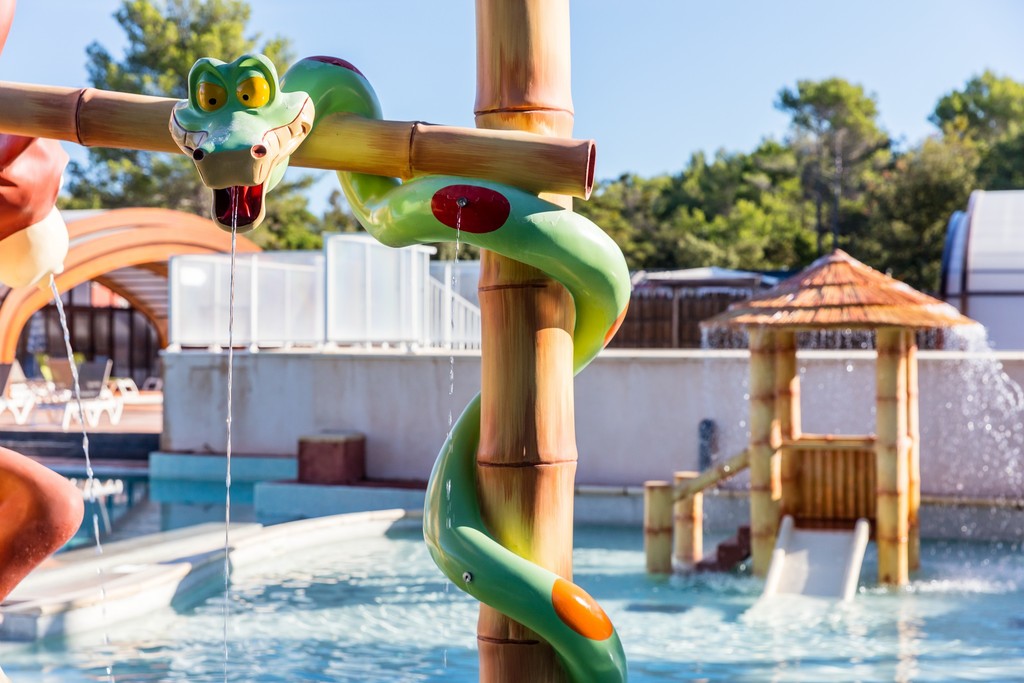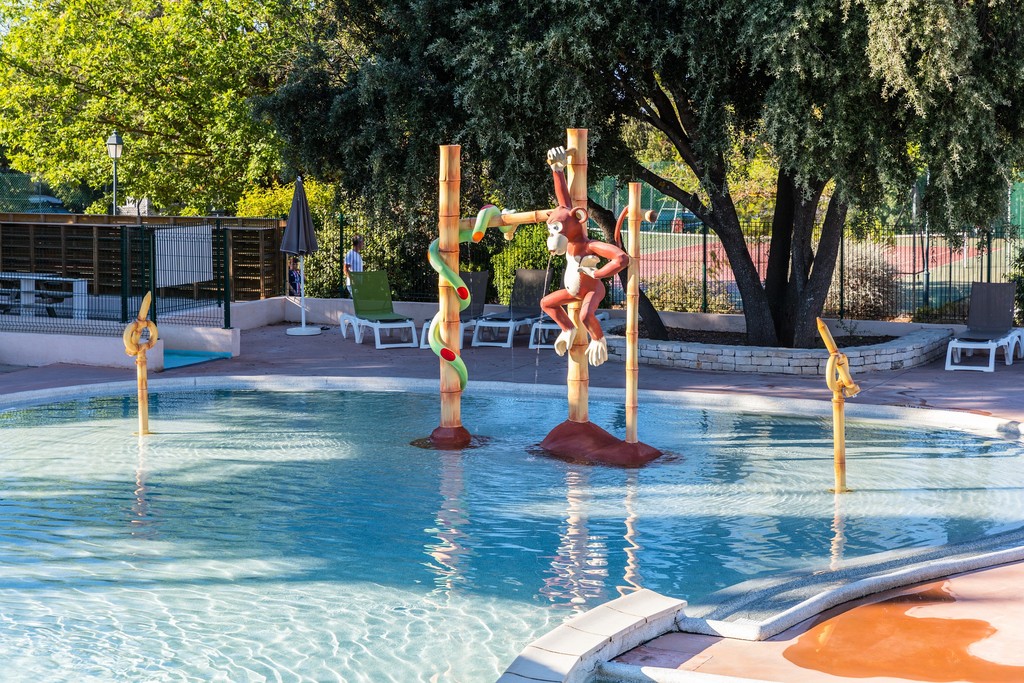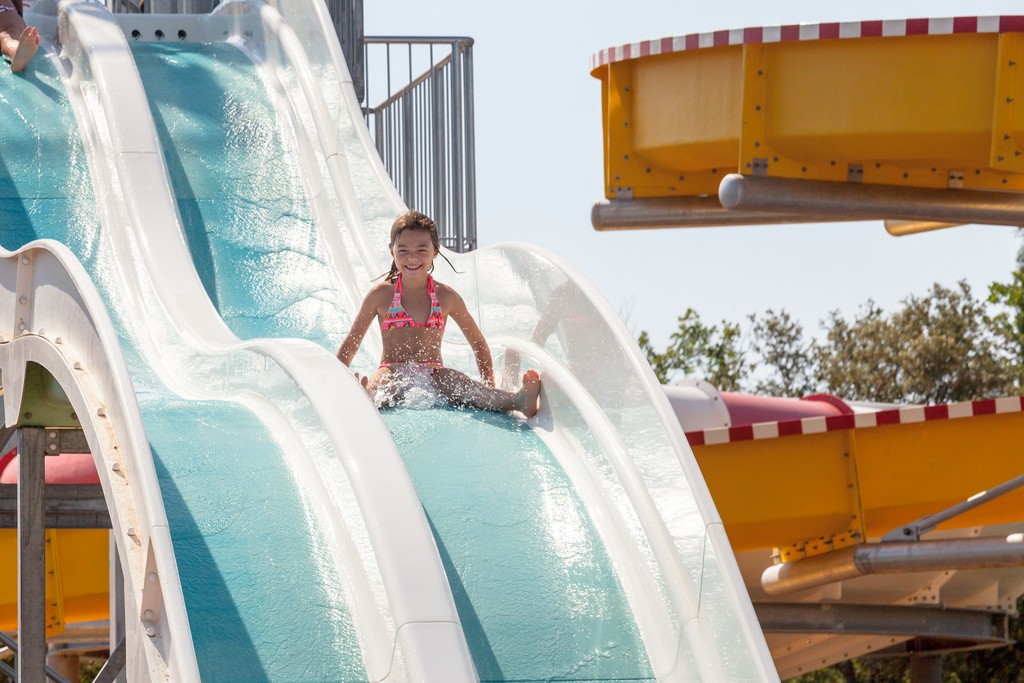 AND THE MOST RELAXING MOMENTS
To make sure that your holiday is relaxing, we have also thought of the parents! Enjoy a moment of calm and relaxation in our hot tubs.
What could be better than a campsite with a sun terrace, to fill up on vitamin D beneath the Provence sun?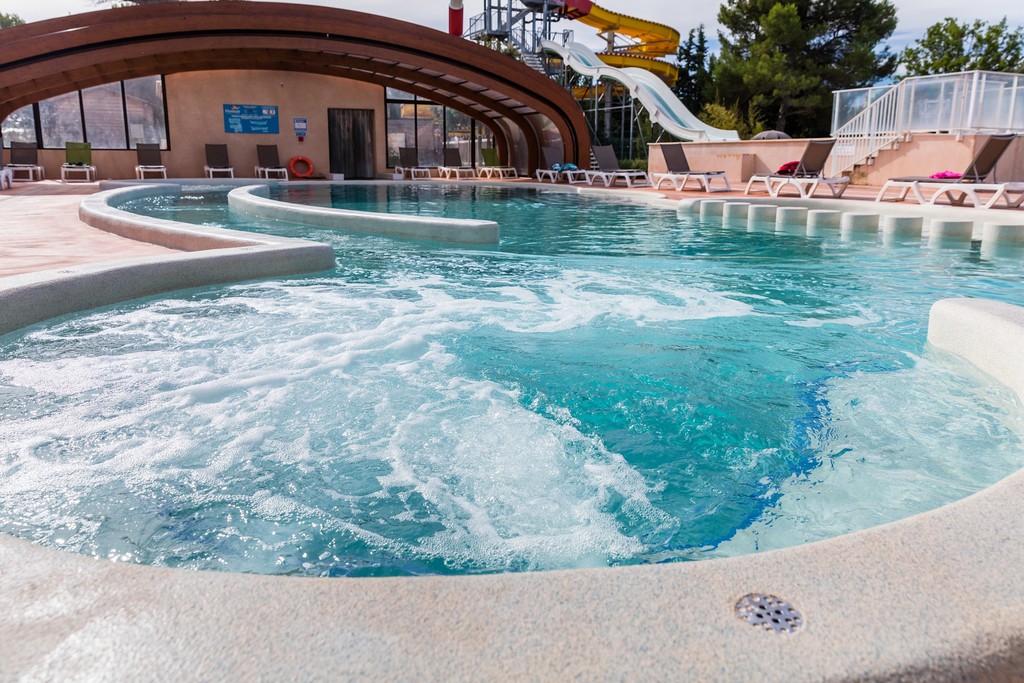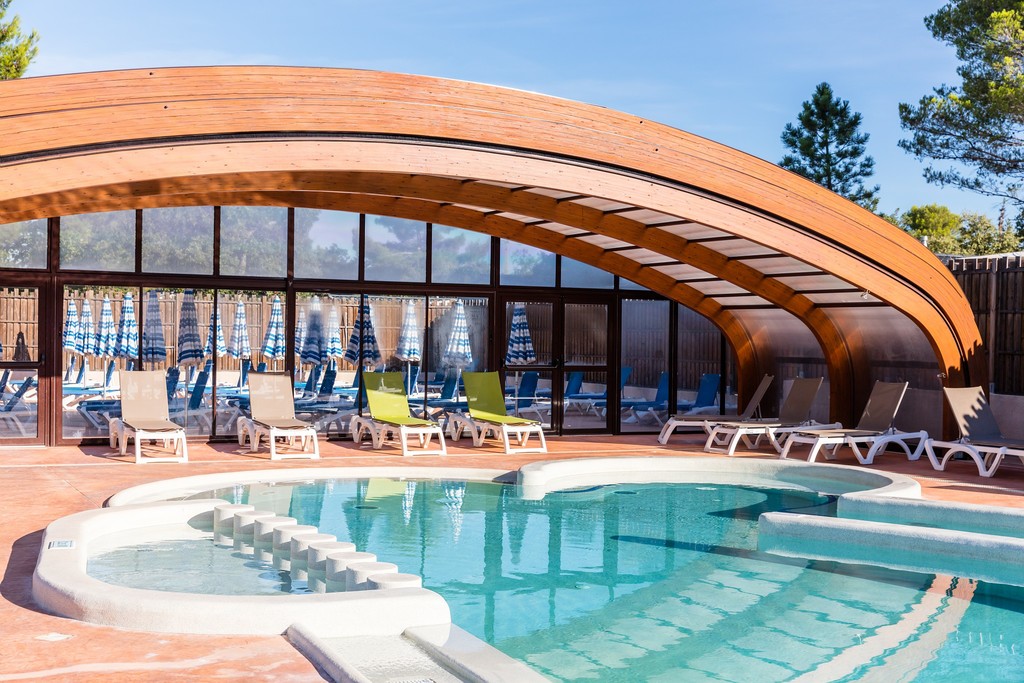 Check out the activities and entertainment at the Lacs du verdon campsite