Les Lacs du Verdon
GORGES DU VERDON REGIONAL NATURE PARK
A site unlike anywhere else in Europe, the canyon carved by the river Verdon, with its sumptuous natural scenery, attracts increasing numbers of visitors every year.
The Gorges du Verdon are today an officially designated regional park.
.
MUST-SEE VILLAGES
The Parc Naturel Régional du Verdon is full of authentic villages, in the heart of an exceptional green setting.
The most famous of these, the village of Moustier-Sainte-Marie offers privileged access to Lake Sainte-Croix.
As soon as you enter the Gorges, the village of Castellane, instantly recognisable on account of its immense limestone cliff, which looms over the town at a height of 184 metres.
Like Castellane, three other villages are labelled villages of character, namely Annot, and the medieval cities of Colmars-les-Alpes and Entrevaux.
Finally, the hillside village of Rougon offers a sensational panorama and one of the most beautiful views of the canyon formation.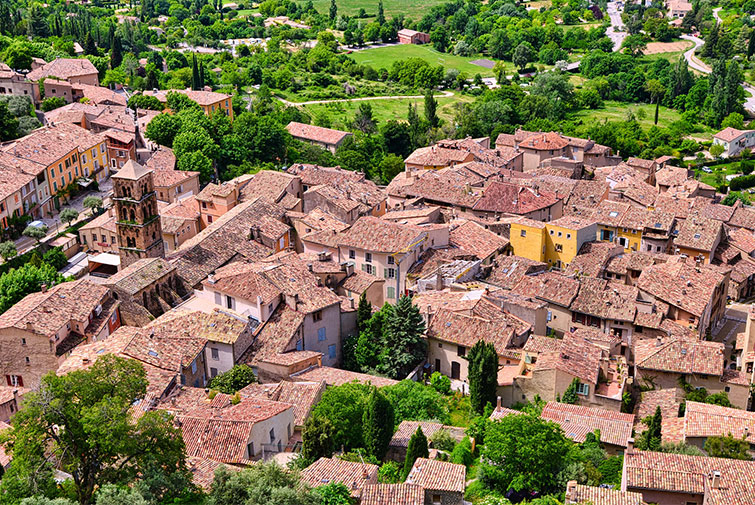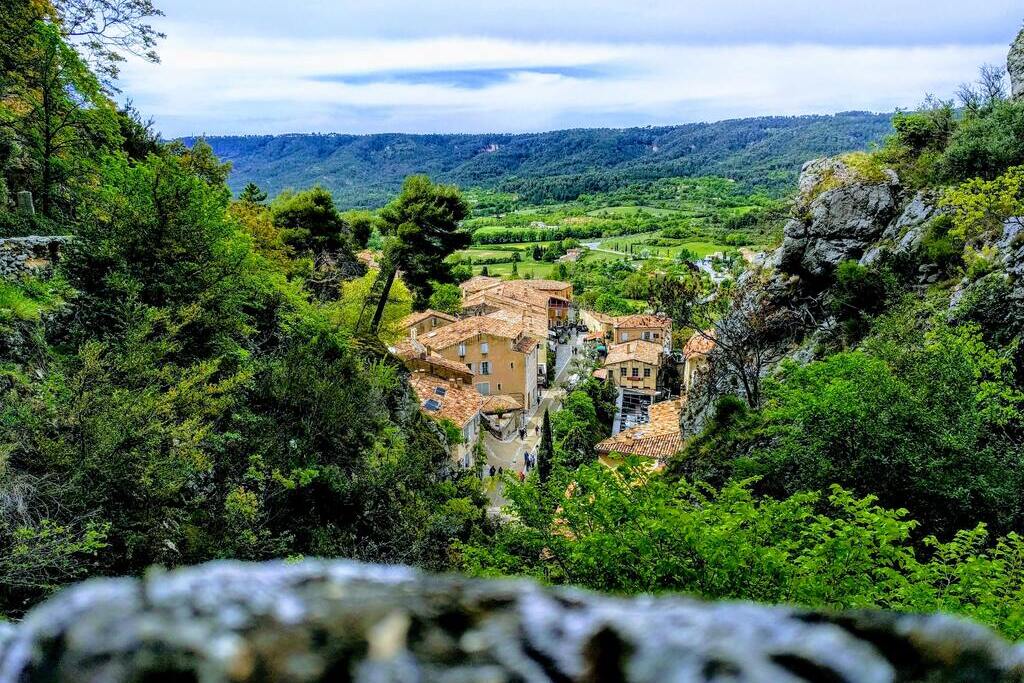 THE VERDON LAKES
A vast turquoise sheet of calm waters.
This is probably the best way to describe the most mythical lake of the Verdon. The Lac de Sainte Croix spans more than 10 km in length and 3 km in width, following the line of the Gorges du Verdon.
From the campsite, you can admire the sumptuous landscapes of the Gorges by reaching the smaller – but no less sublime – Lac de Quinson in less than 20 minutes. Then continue on your way to discover the Lac d'Esparron, the jewel of the Regional Natural Park.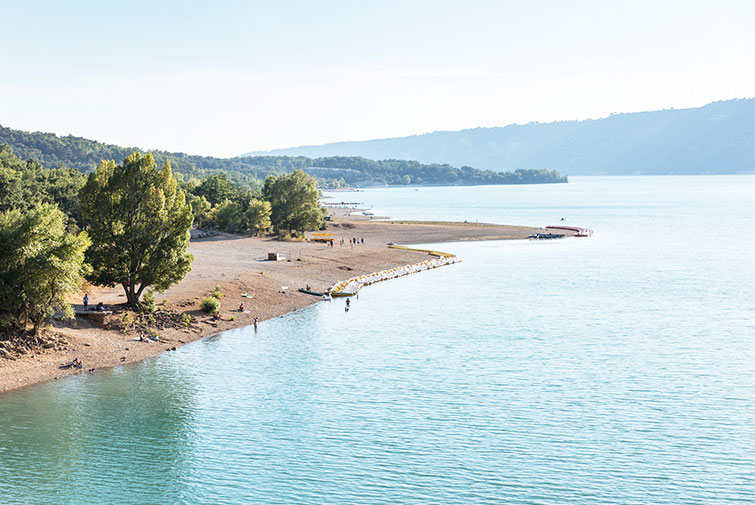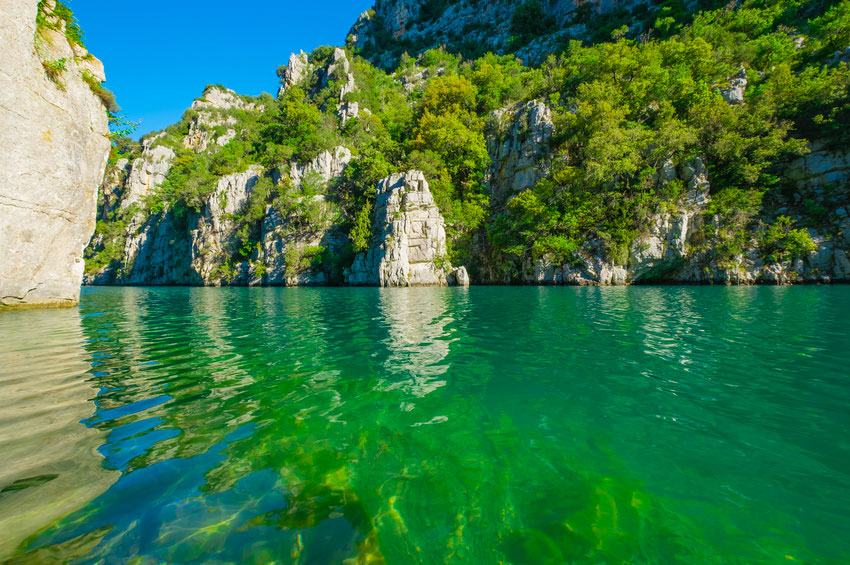 ACTIVITIES
You won't be able to resist the urge to swim in one of the vast expanses of water in the Regional Natural Park. Treat yourself to a relaxing stopover with a swim in one of the Verdon lakes.
For lovers of the great outdoors, the vast expanses of water in the Verdon are the preferred playground for fans of water sports. Canoeing, pedal-boating, windsurfing, canyoning, floating, rafting, climbing, caving, and many other activities to help you discover the unique landscapes of the Verdon.
And for those who prefer to keep their feet on the ground, horseback riding, cycling and hiking will take you up to a high vantage point from which to admire sensational panoramic views of the Regional Natural Park.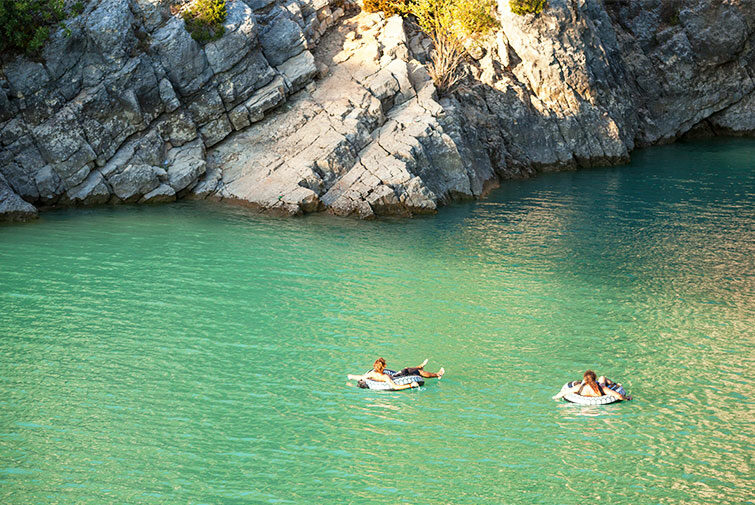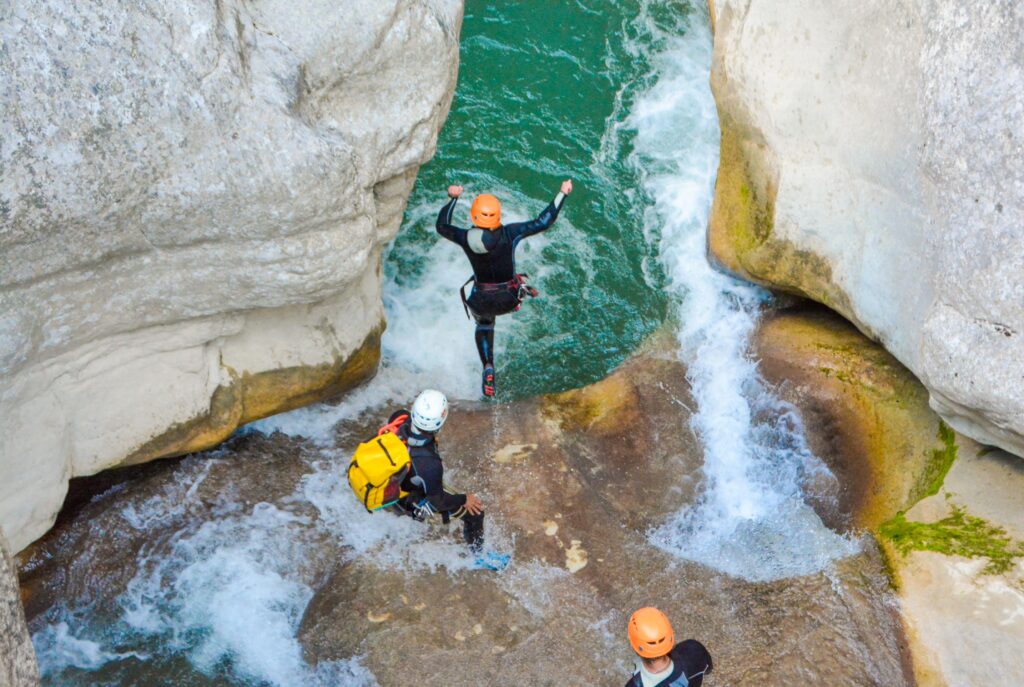 You can also head off to explore the Provencal region of the Haut Var...